Val Gardena / Gröden, Dolomites, South Tyrol
Ski rental - ski service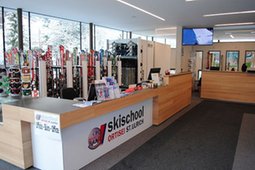 Ortisei - Piazza Rezia, 75/a
Telephone: (+39) 0471796153
The ski rental of the skischool Ortisei is the best equipped and the number one in Ortisei. The rental shops are very accessible and located within the skiing resort, nearby the most requested accommodation facilities.
Selva Gardena - Str. Dantercëpies, 4 e Mëisules, 178
The ski rental "Quality Rental" is located in the center of Selva di Val Gardena, in the same building as the Ski School "Ski & Snowboard School Selva Gardena." The ski rental was created by local skiing instructors, in order to offer the rental of the latest...