hotels and apartments
sport and leisure
localities
information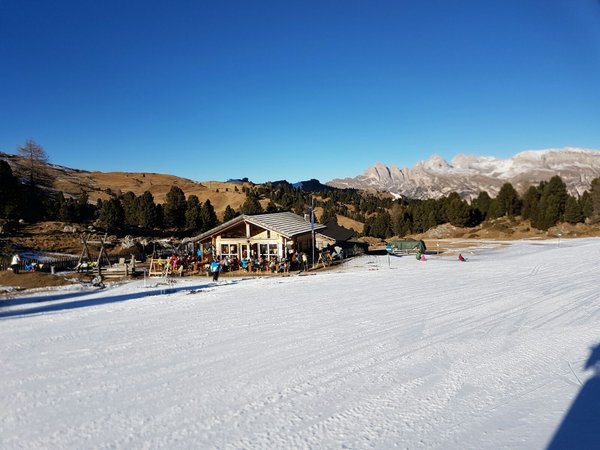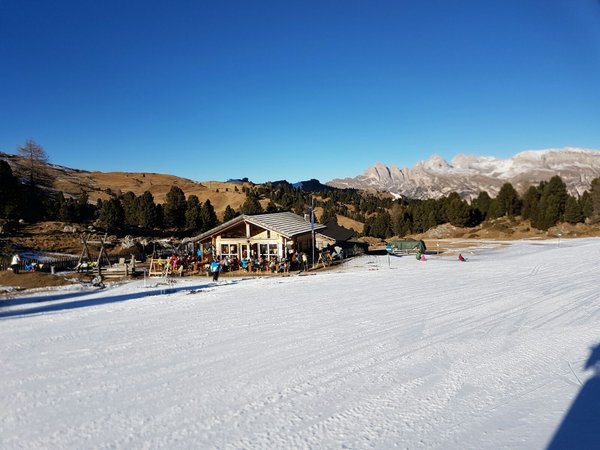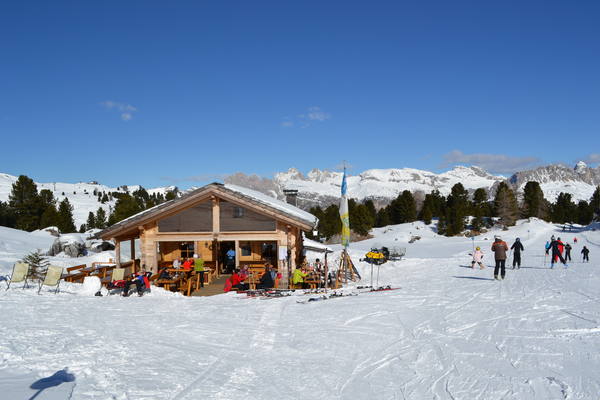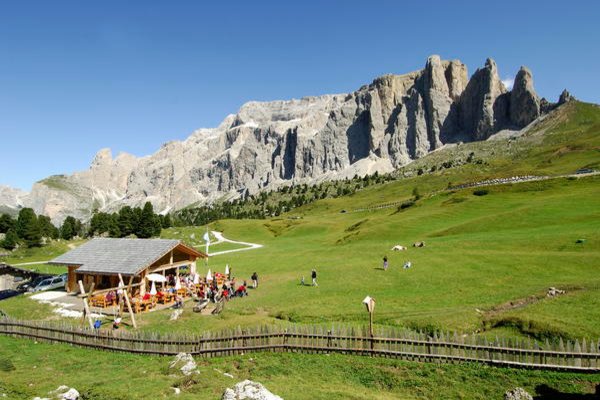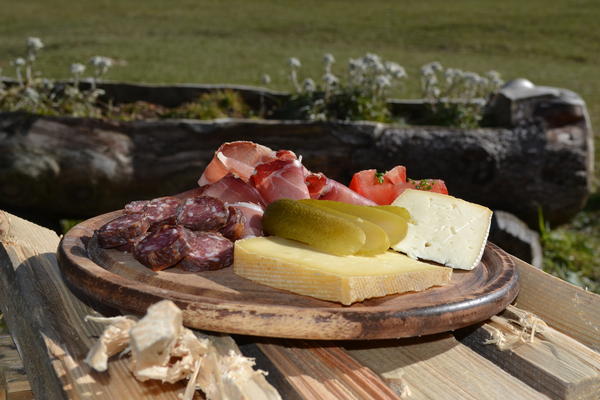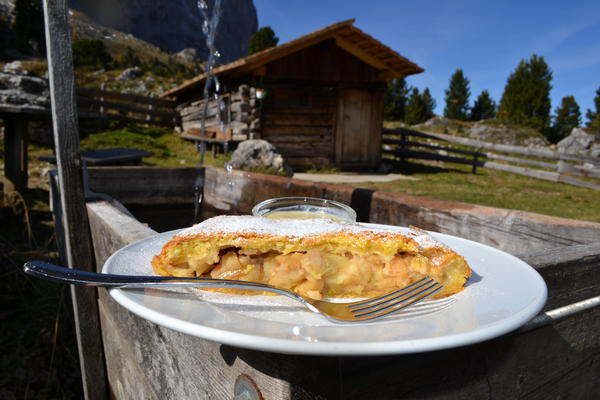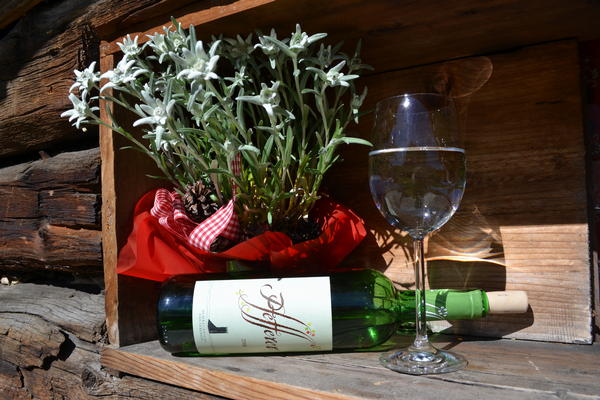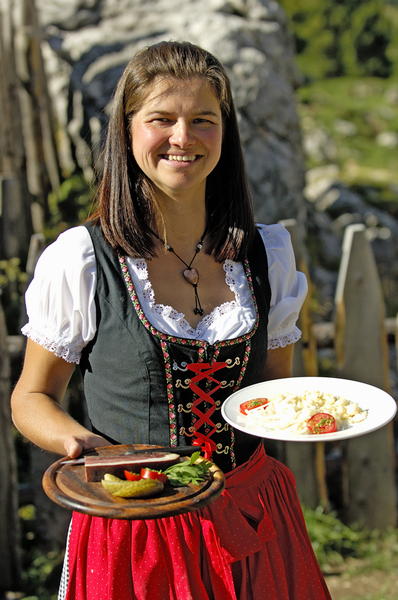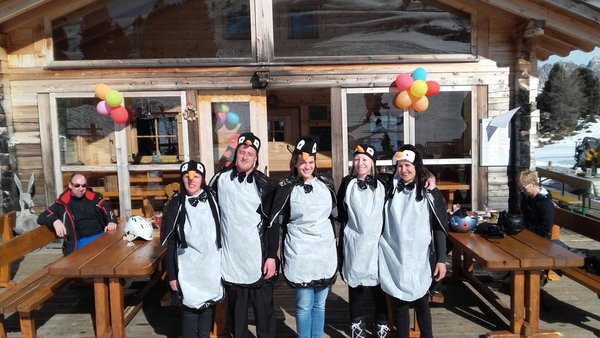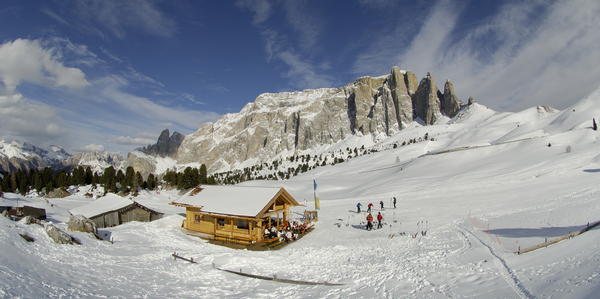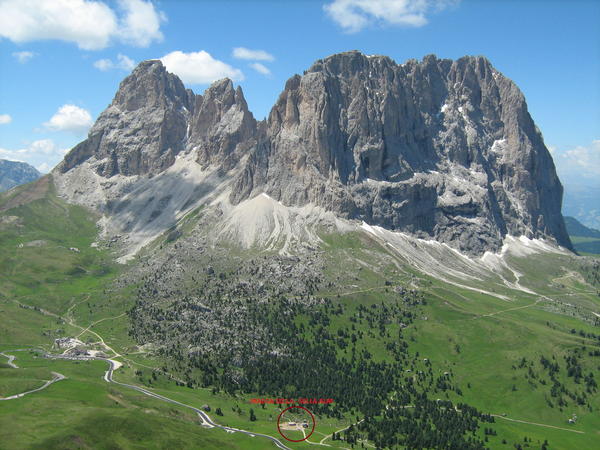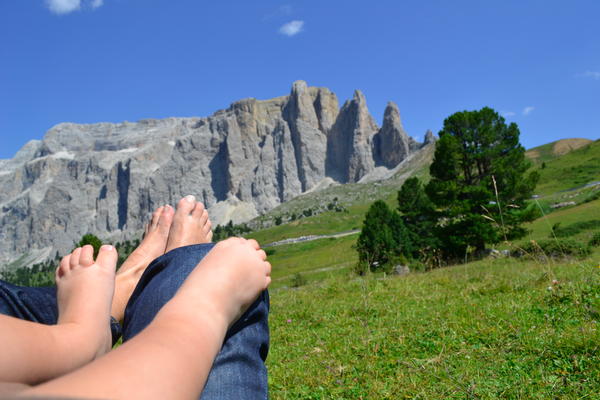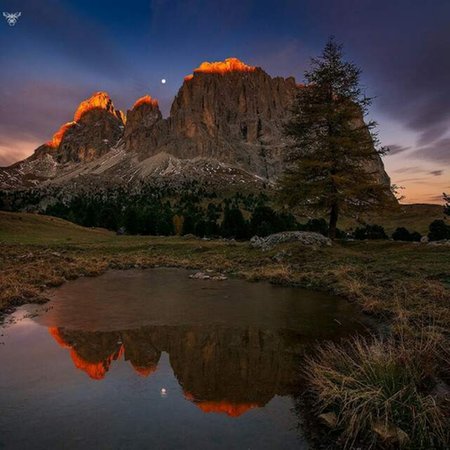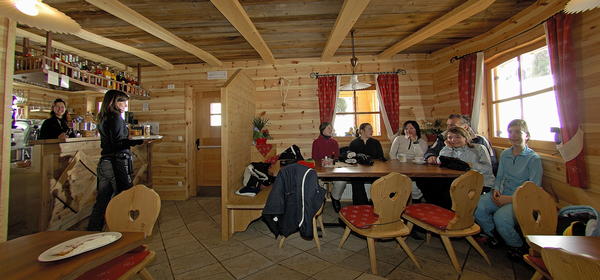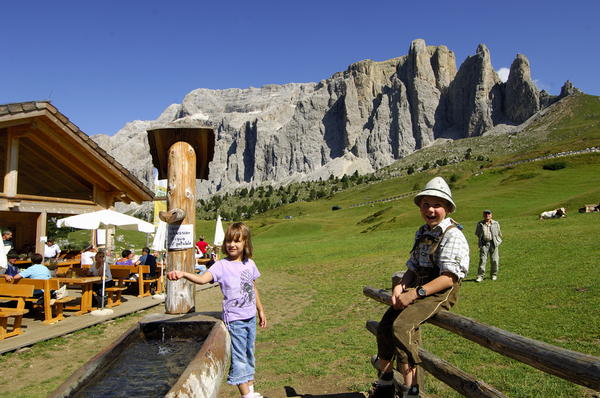 Opening periods:
Winter: from the middle of December to the beginning of April
Summer: from the middle of June to the middle of October
The "Sella" hut is placed nearby the Sella pass, 2100 meters above sea level, in the heart of the Val Gardena's Dolomites. It offers a spectacular panorama: the Sassolungo and the Sella mountain range appear to be within reach. The hut is the ideal place for entertaining the people. The Sella hut is ideal for anyone who wants to stop there.
EAT & DRINK
The Ploner Family with its team offers its guests a typical South-Tyrolean cuisine, cold or warm (canederli – dumplings, fried eggs with bacon and roast potatoes, omelets with jam ..), local selected wines and dairy products, fruit juices and speck, apple and ricotta strudel and cakes, all homemade.
In summer you can reach the hut by car (there is an own park), by bus (5 minutes' walk from Sella pass) or by foot.
In winter the hut can be reached by ski, ski mountaineering, snowboard, on foot or with snowshoes. The hut is directly connected to the circuit Superski Dolomites and the Sella Ronda (marked in orange in the direction of Selva di Val Gardena) passes just at north of the hut. You can reach us by car, parking at the Sella pass, that is just 5 minutes away.
In winter as in summer our terrace is exposed to sunlight for 7 to 11 hours a day and invites you to stay. If raining, we can leverage the covered terrace or the Stube-lounge.
The Family Ploner and its team welcome you and invite you to stop, in both, winter and summer. And while the kids play, the adults can entertain and relax, enjoying the view.
We hope to see you soon!
Map Selva Gardena / Wolkenstein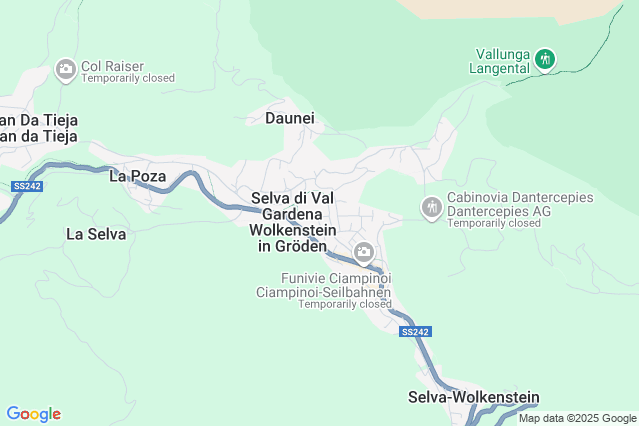 Selva Gardena / Wolkenstein