hotels and apartments
sport and leisure
localities
information
9.3
Apartments Col Da Mëssa

Reviews
recommended by 3 guests
Pamela Suter
67 years old, United Kingdom
With partner
vacation period: September 2019
Wonderful Apartment


The apartment was fantastic. It had amazing views from the balcony onto the Sassalungo and up the valley.
There was a footpath from the house down into St Christina which took about 10 mins (longer coming back up the hill!).
The owners were very kind and friendly and gave us a free bus pass which was extremely useful.
I would highly recommend it.
Favourite features: Welcome/check-in - Position - Room comfort

id: 2572
Reviews available in Italian [2]
Map Santa Cristina / St. Christina
Apartments Col Da Mëssa
Str. Col da Messa, 15
Santa Cristina / St. Christina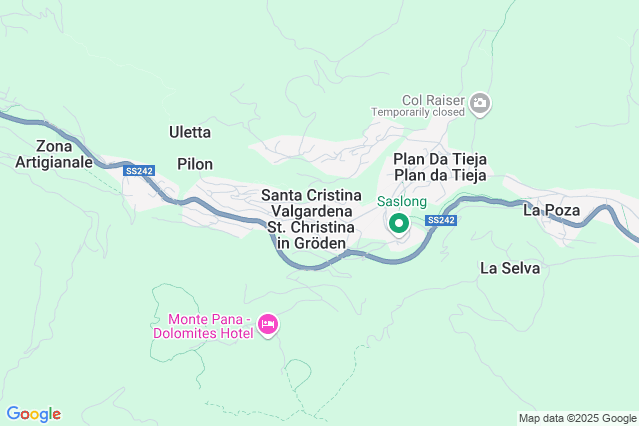 Santa Cristina / St. Christina